About TDD.
Since it's creation in 2005 in Shawinigan, Québec, Le Trou du diable has been brewing globally respected beers. We are master craftsmen and artists that values brewing what we want to drink, with natural ingredients and with the very best artisanal methods.
Shawinigan gave us our name. Our local whirlpool is called Trou du Diable.
They say it's trouble, damned and home to evil spirits.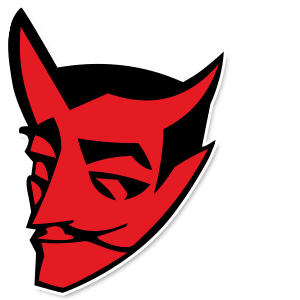 Inspired from the union between the tradition of the Old continent, and the creativity of the New world. Our beers has now won more than 160 international awards and prizes.
Le Trou du diable in a few points
2005 : TDD is created with the opening of the Pub on Willow street
2013 : Opening of the microbrewery, the retail store and the venue
100 employees in Shawinigan
More than 1500 points-of-sale
Biggest barrel aging cellar in Canada
LET'S CRAFT SOME TROUBLE.
SHOW EDGES.
HAVE OPINIONS.
LIVE LOUDER.
KICK UP.
RUB THE RIGHT PEOPLE THE WRONG WAY.
TAKE UP SPACE.
FIND LOW PLACES. KEEP SPIRITS HIGH.
KNOW OUR MATES.
HAVE THEIR BACKS.
DON'T DO ANYTHING IF WE WOULDN'T DO IT TOO
BE GOOD AT WHAT YOU DO.
GET UP TO NO GOOD.
TWEAK NOSES.
MAKE BEER.
DRINK BEER.