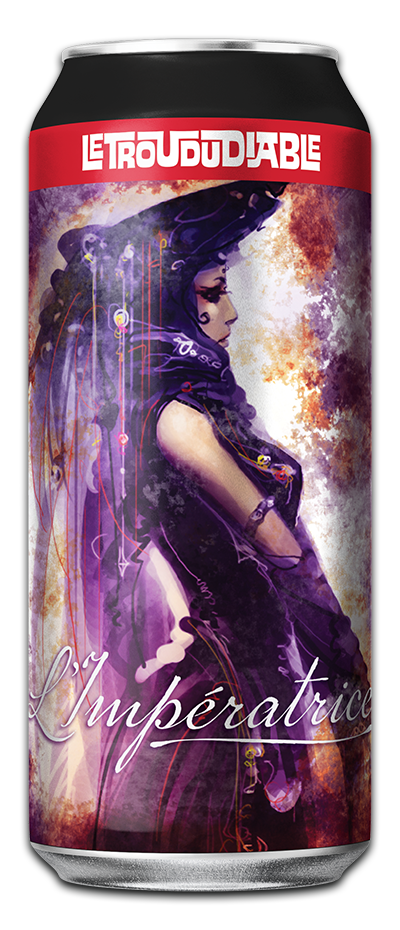 L'impératrice
Dark beer with ebony color, a dense head and rich and complex aromas. Its scent displays notes of roasted malt with a back end of coffee, dark chocolate and caramelized sugar. Its velvety and gentle taste offers strong notes of roasting, supported by berries and the strong alcohol presence that gives it all the poise of a fine liquor.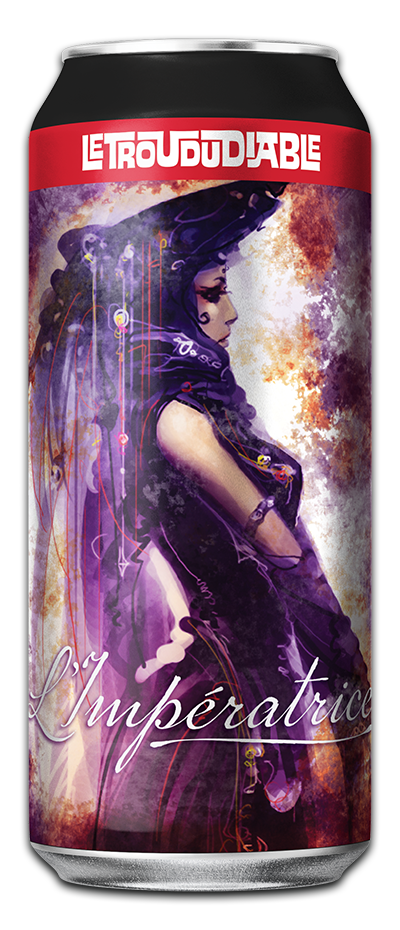 Format(s)

473 ML

Alcool

8.5%
Appearance

Black with dense foam

Aromas

Notes of roasted malt, coffee, dark chocolate and caramelized sugar.

Taste

Velvety offering roasted notes with flavors of berries.

Final

Round and velvety

Operating temperature

Serve between 4-6C
Who it is for
THIS STOUT IS BREWED AT HIGH DENSITY AND WITH STRONG HOPS SINCE IN THE OLD DAYS, IT HAD TO WITHSTAND THE LONG ROAD TO THE BALTIC STATES AND TO RUSSIA WHERE IT WAS PARTICULARLY SOUGHT-AFTER BY THE IMPERIAL COURT. THIS NECTAR WILL SURELY DELIGHT EVERY SOVEREIGN, MONARCH, TSAR AND EMPEROR AT HEART..