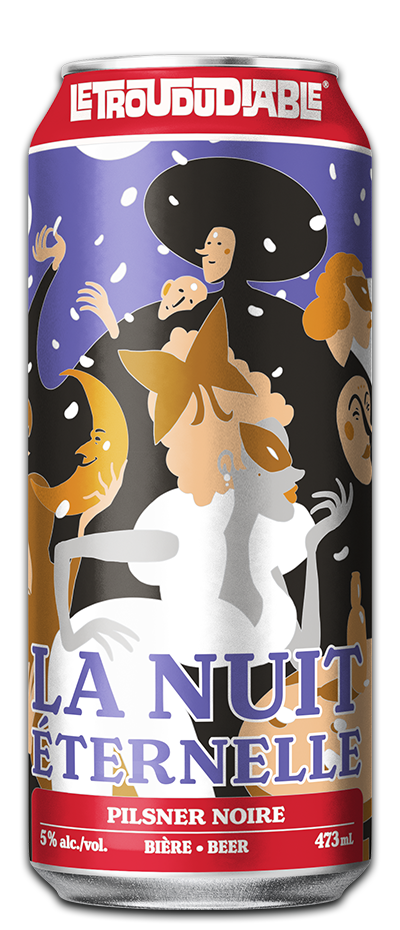 La Nuit éternelle
This pilsner has a dark complexion veil and a mocha mousse cap. Even if it takes its source from the Germanic schwazbier, its lips rather flirts with the lightness of the blondes. Its three German hops offer a balance of spicy and floral aromas with herbaceous hints.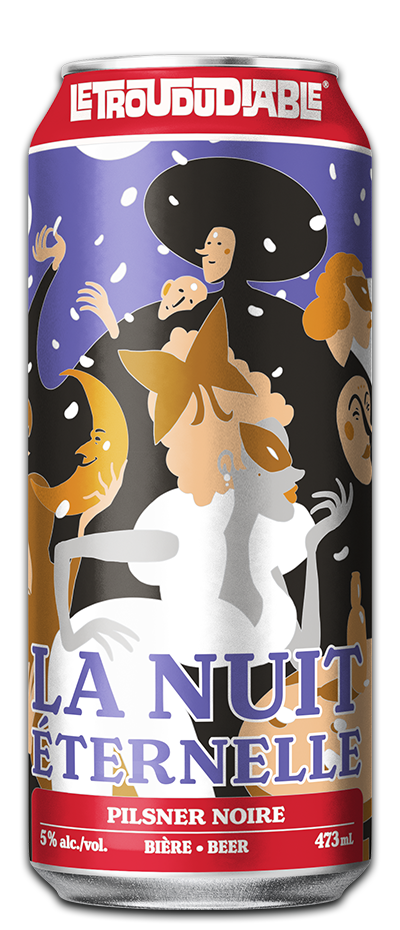 Format(s)

473 ML

Alcool

5%
Appearance

Dark

Aromas

Brown sugar, coffee and nuts

Taste

Notes of mint and eucalyptus, coffee and cereal

Final

Slight bitterness and caramel

Operating temperature

3 to 5 celcius
Fermentation

Basse

Gasification

Forcée

Houblon(s)

Strisselspalt, Tettnang et Mittelfrüh

Malt(s)

Pilsner, Munich, Carafoam, Black Prinz, Carafa Special Type 2 et Chocolat

Yeast

Allemandes

Creation date

2 August 2021
2021 Brussels Beer Challenge (Belgique) –  Médaille d'argent – Lager Dark/Dunkel
Did you know that
Its really good!
Sometimes there are those nights that we would like to last forever ... just as there are those beers that we would like endlessly.

"

Who it is for
This dark concoction, which flows easily in the mouth, is highly recommended for night owls who know that sleepless nights bring their share of surprises.